SPORTS ASSOCIATION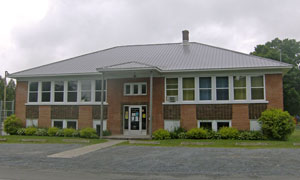 Community center - 5 Academy
Check out our facebook page

| DATE | EVENT |
| --- | --- |
| Friday, Feb. 3 & Saturday Feb. 4 2023 | Carnival & Graham Niel Winter classic |
| Wednesday, March 8 2023 | AGM (Annual General meeting) |
| Friday, April 7 2023 | Spring trip to Isaute |
| Saturday, April 8 2023 | Easter Egg hunt @ 11 am |
| Saturday, May 20 2023 | The Spring Festival Horseshow - 8am to 4 pm |
| Sunday, June 11, 2023 | The Annual Fishing Derby at Hodge Store |
| Summer Saison - EARLY JULY | Start of Youth Softball league |
| Saturday, July 1 2023 | The Annual Picnic |
| Saturday, October 28 2023 | Halloween Youth Costume Party |
| Sunday, November 5 2023 | Hunter's Breakfast |
| December 10 2023 | Santa Claus Parade, 12:30 PM |
FRIDAY NIGHTS
WARNING - Cancelled until further notice.
The Center is open at 6:00pm for all ages between 8yrs and 17yrs old. The youth 8 to 11 yrs old, are not allowed outside unless they are with the supervisor. They must leave by 8:45 pm, and a parent or adult must come in to pick them up. The youth 12 to 17 yrs old, are allowed outside. But we would like to specify that there is no supervision supplied OUTSIDE by the S.E.S.A. It is up to each parent to apply their own guidelines with their child. The center is closed at 8:45 pm.
KAYAKS - Spring and Summer
• Available for rent 450-248-7998
6 double kayaks are available to use for FREE. For reservations call 450-248-7998.
SNOWSHOES - Winter
32 pairs of various size snowshoes available to borrow from the SESA. Same contact info as kayaks above.
Seniors program
Open to all senior residents of Stanbridge East, more information upon request.
Stanbridge East Sports Association Comity
Regular monthly meeting held the 2nd Wednesday of each month at 6:30 PM at community center , 5 Academy. Everyone welcome. Rose Lawlor - President.
COMMUNITY CENTER
The community center is now open once again for rentals. For more information concerning COVID-19 rules and pricing, please contact us via email or phone.
For rent, seats 100, stairs. Newly renovated room, ideal for birthday parties, smaller events.
Call 450-248-7998. Email :stanbridgeeastsports@gmail.com
CONTACT INFORMATION
Vanessa Bockus (S.E.S.A Activities coordinator) 450-248-7998, stanbridgeeastsports@gmail.com
Facebook page: Loisirs de Stanbridge East Sports Association


Hours: Monday 9:00 AM to 12:00 AM, Wednesday and Thursday 12:30 PM to 4:00 PM