SPORTS ASSOCIATION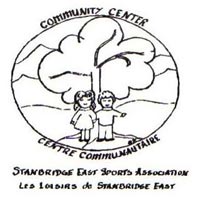 Community center - 5 Academy
Check out our facebook page

| DATE | EVENT |
| --- | --- |
| January 26 & 27, 2018 | Mixed Broomball Tournament |
| January 27, 2018 | S.E. Carnival |
| February 10, 2018 | Family Travel at Val Cartier |
| March 31, 2018 | S.E.S.A Easter Egg Hunt, 11h00 |
| May 19, 2018 | The 43rd Spring Festival Horseshow |
| June 3, 2018 | The 13th Annual Fishing Derby at Hodge Store |
| July 1, 2018 | The 51th Annual Picnic (Bike Rally and Games) |
| July 1, 2018 (10:30 p.m.) | Professional Fireworks (Behind The Old Mill) |
| October 26, 2018 | Halloween Costume Party |
| November 4, 2018 | Hunter's Breakfast - Samantha Piette 514-622-6978 |
| December 9, 2018 | Santa Claus Parade, 12:30 PM - Samantha Piette 514-622-6978 |
FRIDAY NIGHTS
The Center is open at 6:00pm for all ages between 8yrs and 17yrs old. The youth 8 to 11 yrs old, are not allowed outside unless they are with the supervisor. They must leave by 9:00 pm, and a parent or adult must come in to pick them up. The youth 12 to 17 yrs old, are allowed outside. But we would like to specify that there is no supervision supplied OUTSIDE by the S.E.S.A. It is up to each parent to apply their own guidelines with their child. The center is closed at 9:00 pm.
IMPORTANT NOTE - Continuous fund-raising
Deposit your bottles/cans in the bin at Dépanneur Stanbridge East, 1 Dépôt street. All profits go towards funding youth programs.
Stanbridge East Sports Association Comity
Regular monthly meeting held the 3rd Tuesday of each month at 7:00 PM at community center , 5 Academy. Everyone welcome. Samantha Piette - President, 514-622-6978
COMMUNITY CENTER
For rent, seats 100, stairs. Newly renovated room, ideal for birthday parties, smaller events.
Call Aggie, 450-248-7044 or 450-248-7998.